Online Scottish Wills in Scotland Confidential Expert semi retired solicitor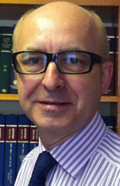 MyScottish has been designed and is owned and run by me, Bruce de Wert, Scottish semi retired solicitor.
My mission is clear:-
To make the complicated, simple
To make the expensive, inexpensive
It wasn't easy and I received opposition from the Law Society of Scotland who forbade me offering Wills online, as a solicitor, when I approached them in 1999.
They said and say that all Solicitors must meet their clients. That is a worthy counsel of perfection but expensive and impossible online.
Rather than accept that, I started a company, Confidential Legal Services Direct Limited, through which I have provided thousands of customers, like you, with Wills and Powers of Attorney at an affordable price and in a way that is understandable.
As far as I know the service is unique in Scotland.
Why? Probably because it needs a Solicitor who can also write computer code and design websites. I have been a pioneer in both. Not many Solicitors wish to invest the time and energy.
I, on the other hand, want to provide you with inexpensive, simple and convenient services. So I do!
---
Legal notes
Powers of Attorney are checked by the Office of the Public Guardian Scotland before they are registered.
For Wills, I offer a check and store facility.
As will be clear, from what I have said, I am required to point out that, in offering legal services, neither Bruce de Wert nor the company are operating as Solicitors. All services are provided by Confidential Legal Services Direct Limited SC204041.
---
Personal notes
I am married with 2 daughters.
I have been involved in many sports including squash, windsurfing, skiing, triathlon and flying.